SHELBY WHIPPET BAND
The Shelby Whippet Band enjoys a rich history in the Shelby City Schools. A vital part of our students' comprehensive music education, band is a co-curricular class which meets during the school day.
Shelby bands present a variety of musical offerings and styles, including current pop and rock tunes, oldies, television shows, and entertainment themes. Their performances are a result of many hours of work memorizing music, learning drills, and perfecting the many details which make our performance the best
it can be. The Shelby Whippet Band works hard throughout the year to prepare each performance for you and we appreciate your enthusiastic support throughout the year.
Please support the Shelby Band Parents who actively work to raise funds and promote the Shelby Whippet Band for students in grades 6-12. These funds go toward maintaining instruments, uniforms, music, and many other expenses related to the Shelby Band program. Thank you to the many individuals throughout the Shelby community who support the Shelby Whippet Band through monetary donations, issuing and maintaining uniforms, driving the band trailer, or any other need that may arise throughout the year.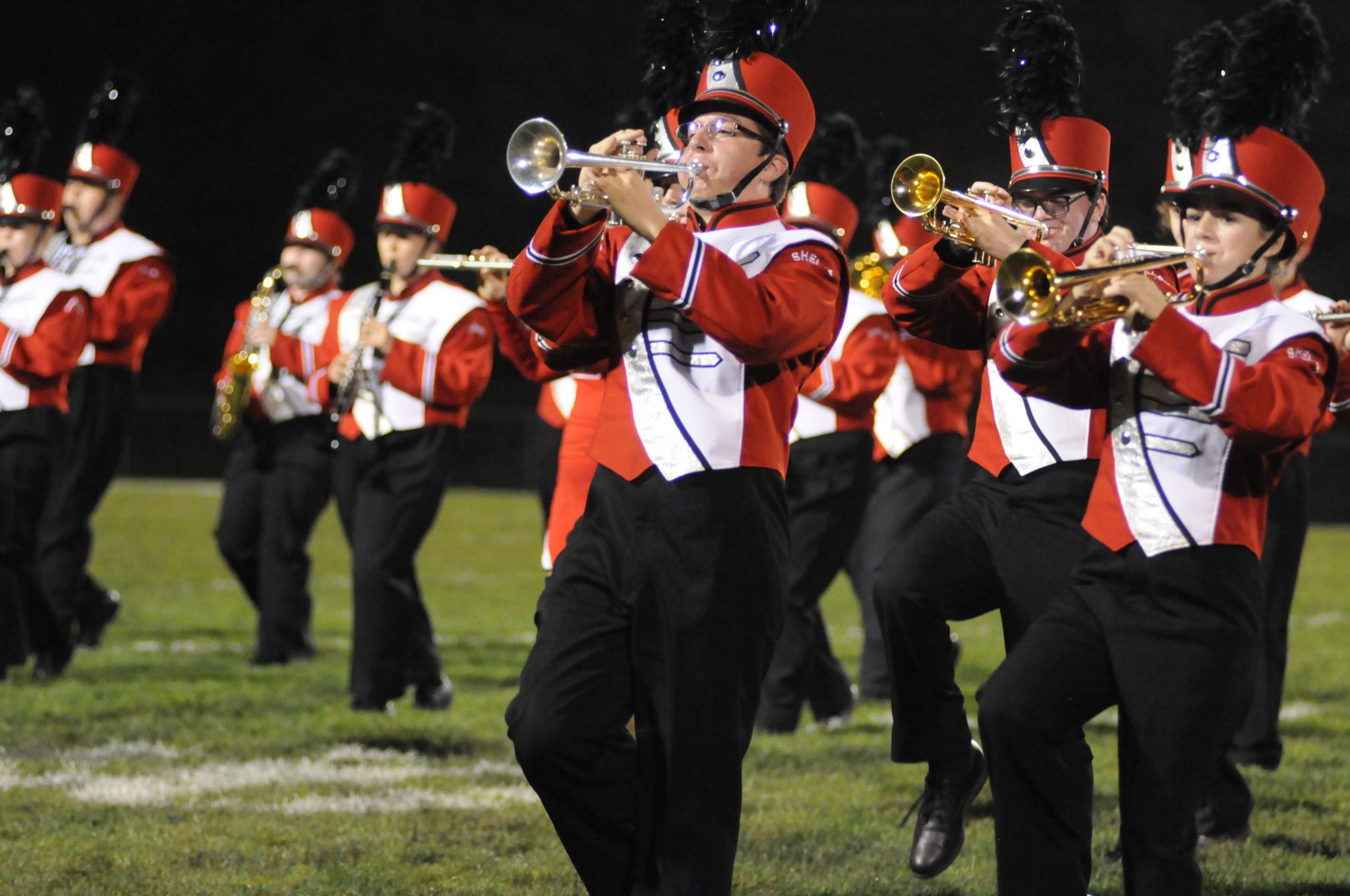 FREQUENTLY ASKED QUESTIONS
Here are some FAQ's about Shelby Whippet Band
"Music is what feelings sound like."
Casey McCall
Director
Tim Mayer
Assistant Director